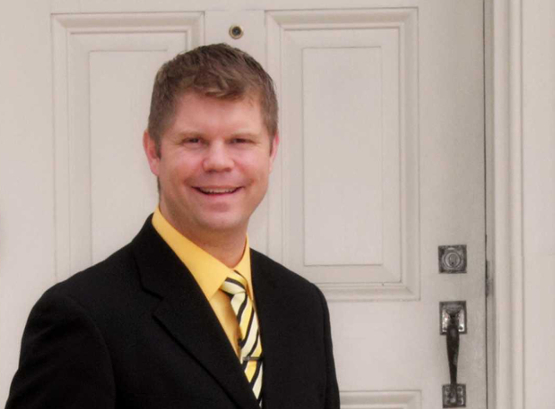 About Ronnie
My Greatest desire & joy
For over the past 15 years, I have served as lay preacher, as a Baptist pastor, and now as a Missionary/Evangelist in the Chattanooga and north Georgia area. My greatest desire and joy in serving my Lord Jesus Christ is to preach and to teach God's word so that people might come to a saving knowledge of Jesus Christ and walk daily with Him.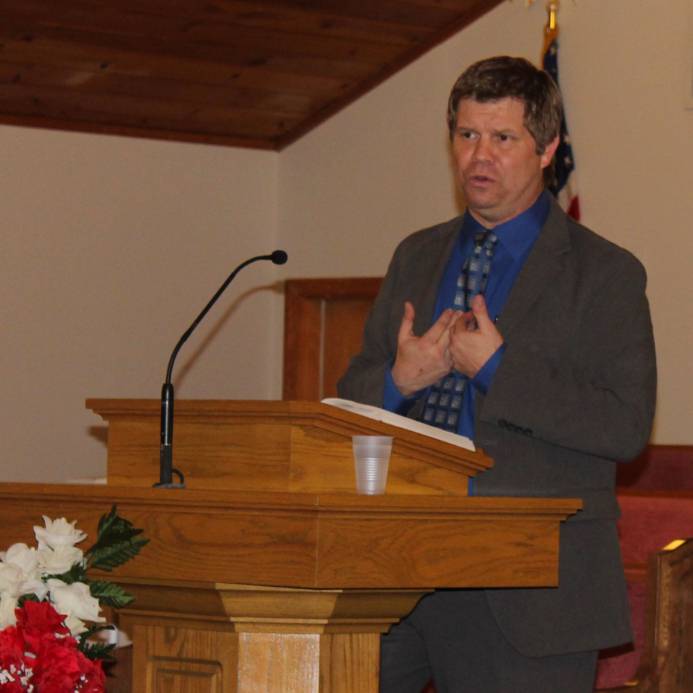 My Story
I was born in Chattanooga, TN. I was raised in nearby town of Trenton, Ga. by my parents James and Brenda Brown. After graduating from Northwest Georgia High School in 1991, I attended Brevard College in Brevard, North Carolina for two years (1991-1993). While at Brevard, I played basketball on scholarship for the Brevard College Tornadoes. After graduating from Brevard, I transferred to the Southern College of Technology where I walked on to the Southern Tech Runnin' Hornet Basketball team and played for my final two years of eligibility.
It was during my Junior year at Southern Tech that my life began to spiral out of control. In a moment of sobering personal realization and conviction of the Holy Spirit as I was driving down I-75 toward Atlanta, I cried out God and asked him to save me from my sinful condition. At that very moment, God reached in to that moving car and changed my life forever.
In 1998, I moved back to my hometown of Trenton, GA from living in Atlanta for a few years and married a beautiful woman named Carey Green. While attending Temple Baptist Church, God began to work in my heart through the powerful and helpful preaching of the Word of God by Dr. Ken Trivette,  my pastor. On July 22 2001, I surrendered to the call to preach. After preaching for several years in rescue missions, jails, retirement centers, and various area churches, I was called to be the pastor of Gethsemane Baptist Church (which was later reorganized into Bethany Baptist Church) in 2007. In 2017, after 10 years of pastoral ministry, I resigned as pastor to focus on evangelism and missionary endeavors.
My Family
Below is a listing of my precious family.
Areas of Experience
Below is a representation of different areas of experience that I have accumulated over the years.
Recommendation

Ronnie Brown is a passionate, Spirit-filled preacher of the Word of God. Every message I've ever heard him deliver was infused with careful thought and full of truth.
Recommendation

I find Bro Ronnie Brown to be:
1. A faithful student of God's Word
2. A fervent sermonizer of same Word
3. A formidable safeguard of the Flock of Christ
4. A fierce succorer of the defense of the Gospel
5. A friend and servant to Pastors, Evangelists, Missionaries and all Preachers
Recommendation

During the years I have known Bro. Ronnie Brown, I have had the privilege to witness his consistent integrity, and unswerving love for Christ and his church. His actions, pastoral care, and uncompromising stand on truth within the word of God reveal the evidence of a life above reproach.
Recommendation
Ronnie Brown is a passionate and dynamic Preacher! I have known him for almost a decade. "He is a preaching machine." Ronnie has such a great love for Christ and for others to know the Christ he knows. Well versed and studied in the scriptures, he simply is a blessing and benefit to those who know him.
Recommendation

Ronnie Brown is a creative, passionate, and faithful Bible preacher. Every time I have listened to him preach I have been challenged spiritually, and walked away wanting to be a better preacher myself. I appreciate his ministry even more because I have known him personally for many years, and I know his sincerity and authenticity. He is "…an Israelite in whom there is no guile." I give thanks to God for his ministry!
Recommendation

I have known pastor Ronnie Brown for 16 years now. Brother Ronnie has had a heartbeat for people, and the gospel, the entire time I have known him. The first time I heard Ronnie preach was in a Sunday School class he was teaching at Temple Baptist in Chattanooga,  Tennessee. It wasn't your, "Normal class!" It was CHURCH!! Ronnie and I have also had the opportunity to work together in Chicago at The Pacific Garden Mission and in Dulce, New Mexico ministering to the Jicarilla Indian Tribe. I highly recommend Pastor Ronnie Brown for any type of preaching opportunity you may need him for: Missions, Revival, Jubilee,  Camp-meeting, Bible Conference's, etc…He will be a blessing and a help to your church!
Recommendation

Pastor Ronnie Brown preaches with a sincere compassion for souls and a deep knowledge of God's word. His preaching and pulpit presence has always been one that brings about Holy Ghost conviction to the sinner as well as instruction and encouragement to the saints. I praise God for his ministry and enthusiasm as he serves the Lord day in and day out.